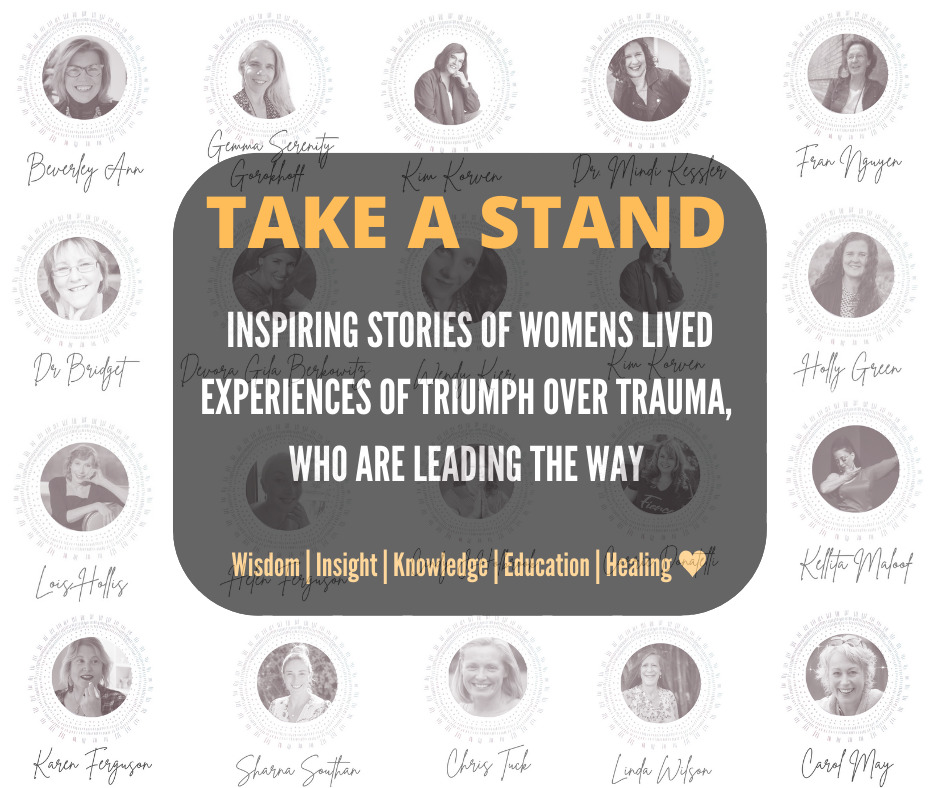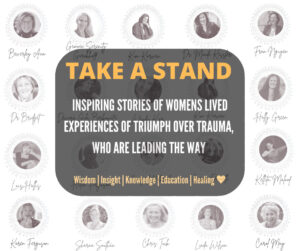 Would you like to learn more about how women are taking a stand against abuse?
I am speaking at this fantastic event called "Take A Stand" with 40 Inspiring Stories of Women's Lived Experience of Triumph Over Trauma, Who Are Leading The Way.
You can hear me Live on Monday 3 October 2022 at 11am BST.
Great News, it is 100% free for you to attend and the online event runs from Monday 3 October until Friday 7 October 2022 and these stories will educate, Inspire and raise awareness for Victims/Survivors and also professionals.
You can visit the event page and join FREE here: www.wendykier.com/live/
FIVE REASONS TO JOIN
40 Hand-picked life-changing empowering stories that inspire hope.

Real-life heartfelt stories of education, insight, knowledge and wisdom from women who have experienced severe hardship and are now living a happy and prosperous life.

New tools and techniques to help you overcome, transmute trauma and discover who you truly are. Use them in your day-to-day life to help you navigate and manage the devastating emotional impact of trauma.

Join us TAKE A STAND, and learn how to stop the devastating cycle of abuse and trauma. Share what you have learned with your family, work colleagues and friends.

Raise your level of consciousness, open your heart, and step into limitless opportunities and possibilities. Learn how to be able to emotionally expand and receive so you can thrive and experience life to its fullest.
Pick up your FREE pass here: www.wendykier.com/live/
Learn first-hand how these brave, courageous, empowered and powerful women have TAKEN A STAND. 
Against abuse, and how you can too!
The world needs more women like these, who have overcome adversity and are now leading the way for others. They are inspirational and their stories will help you to take a stand against abuse. They are a testament to how powerful and impactful reaching out to others can be.
Pick up your FREE pass here: www.wendykier.com/live/
October 3, 2022 - October 7, 2022