Take Cover Peer to Peer support Group – Portsmouth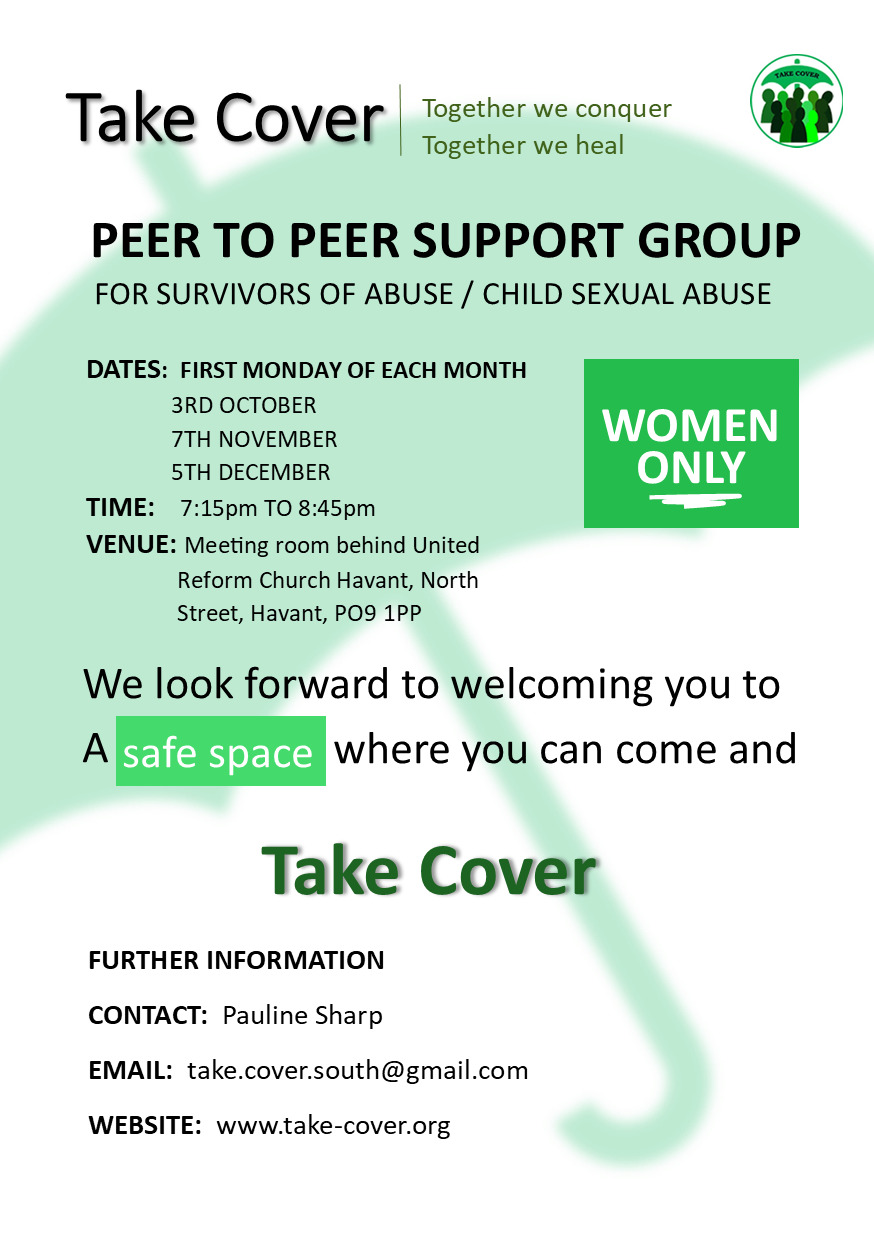 For Adult survivors of Child sexual abuse this monthly peer to peer group in Portsmouth,  is founded by Pauline Sharp and meets on the first monday of every month. It starts at 7.15 till 8.45.
"Come in and Take Cover" – is her ethos and she offers:
Peer to Peer support
A safe space
Wellbeing/Self-care
Helpful resources
Knowledge and tools
"Let the seeds of our minds Grow with the mindset of Self-care, Self-belief and Self-love" – Pauline Sharp
Location: United Reform Church meeting rooms with the closest station being Havant (which is a 2 – 3minute walk) parking available too.
If you would like more information or would like to attend please contact Pauline at: take.cover.south@gmail.com or visit the website: www.take-cover.org
Peer to peer support is an integral part of recovery – being able to feel safe so you can share your story if you wish to but also to celebrate your strengths.
Often we can feel isolated, scared and alone and misunderstood.  Here at Take Cover we value your space and anonymity and we do not ask you to disclose any information that you feel unable to.
Come along and meet other women who have overcome challenges, or who still are – we are all at different stages of recovery and that's what makes the group a special place to come.
There is no cost – however donations are appreciated to cover the cost of the meeting rooms and facilities.
We have tea, coffee and biscuits so look forward to meeting you.